From Goetex via Erco, this PCB plugs into this CH340 usb serial adapter and programs a picaxe with 3-pin SIL programming socket, using a 74HC14 to invert the signals.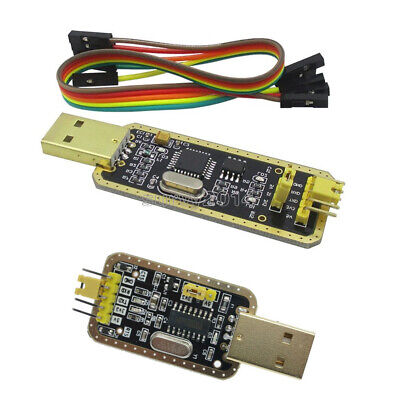 CH340G RS232 To USB TTL Module:. 1 x CH340G RS232 To USB TTL Module. FT232 FT232BL FT232RL USB to Serial USB to TTL Upgrade Download:. RXD: connected to MCU.TX (signal flow: MCU.TX >> FT232 >> PC.RX).
Attached Eaglecad brd and sch files must have ".txt" removed from their names to be used. Zip file can be sent directly to (for instance) JLCPCB.com--cost for 5 with slow boat shipping is $8.33 to U.S.
(For some reason, all the tools are greyed out, so I can't make links or post photos--I'll fix if they reappear.)
Last edited: