Can someone tell me how to control the display?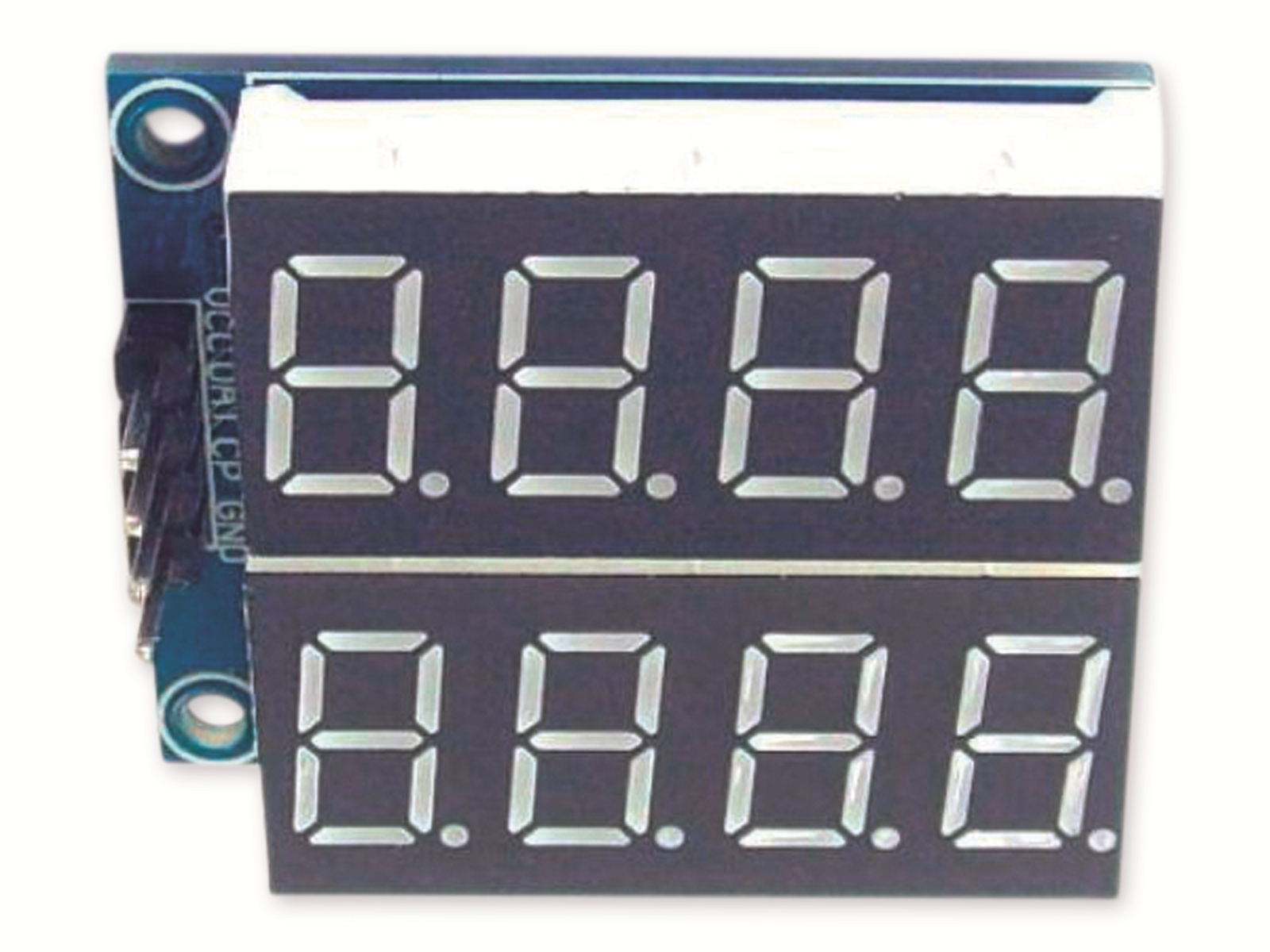 Mit dieser Platine erhalten Sie eine doppel LED-Anzeige mit 4 Zeichen (je 7 Segmente). Sie wird über serielle Schnittstellen angesteuert. Ideal zur Anzeige einer Uhrzeit, Stoppzeit oder zur Darstellung von Messwerten. Nur in Verbindung...
www.pollin.de
It only has 4 connections: GND, VCC, Data, Clk
The two 4 x 7 digits displays are addressed via two shift registers 74HC164 but I can't find anywhere how to address a specific display.
Greetings
Wolfgang